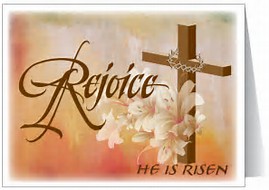 ---------------------------------------------------------

Rev. Lawrence Washburn




Order of Worship, Sunday, May 21, 2107
Surely the Presence

HYMNS
1. #58 This is My Father's World
2. 578 All Things Bright and Beautiful and 579 Jesus Loves Me [ 2hymns]
3. #88 Fairest Lord Jesus

CALL TO WORSHIP (In unison)
Gracious God, gentle in your power and strong in your tenderness, you have brought us forth from the womb of our being and breathed into us the breath of life. We know that we do not live by bread alone but by every word that comes from you. Feed our deep hungers with the living bread that you give us in Jesus Christ. May Jesus' promise "Where two or three are gathered in My Name, there am I in the midst of them" be fulfilled in us. Make us a joyful company of Your people so that with the faithful in every place and time we may praise and honor You, God most high. Amen

INVOCATION
Eternal God who has created the heavens and earth, giving breath to every living thing, we thank You for all the gifts of creation and for the gift of life itself. We thank you for making us in your own image, for forgiving us when we act as though you have no claim on us, and for keeping us in your steadfast care. We rejoice in Jesus Christ and only one eternally begotten by you, who was born of your servant Mary and shared the joys and sorrows of life as we know it. We remember Christ death, we celebrate Christ resurrection and in the beloved community of your church, we await Christ's return at the end of history. Amen

RESPONSIVE READING (Unison) Iris Loevlie #697 and 709
OFFERTORY
We thank you O Lord for the gifts of health, wealth and life. We return this portion of our wealth to enable your church to exist in this world. Amen

SCRIPTURE LESSON Genesis 1 Verses 1 to 5 and Luke 1 Verses 26 to 37 Daryl Rowland

MESSAGE AND DISCUSSION-- The Case for God

BENEDICTION

ANNOUNCEMENTS
We are an open and affirming church all are welcome to worship with us.
Flowers for today are given to the Glory of God and in celebration of the 60th Wedding Anniversary of Betty and Jay Burdue.
The Message this morning will be begun by the pastor and all are invited to share their thoughts and we will have this time of sharing about our faith. Be be willing to share your ideas.
Next Sunday will be our last service for this year. We will celebrate Memorial Day and the theme for the service will be Christian Healing. We will begin in the fall on the first Sunday in October, October 1, 2017/ Let us keep each other in our thoughts and prayers and may God Bless each of you with a healthy and pleasant summer.








Biography for Gregory A. Russell, B.A. M.Div.


Greg is a Kentucky native, reared in the little town of Florence, across the river from Cincinnati, Ohio. He is a 1971 graduate of Transylvania University in Lexington, Kentucky, and holds a Master of Divinity from Lexington Theological Seminary (1980). He also received specialized intentional interim training though the Alban Institute in Washington, D. C.

His ordination is with the small, but well respected denomination, the Christian Church (Disciples of Christ), headquartered in Indianapolis and dating back to the early 1800s. Greg also has served two different United Church of Christ congregations for a total of eight years.

The bulk of his ministry took place in the triangle that runs from Lexington to Chicago to Cleveland. Greg held five settled pastorates and nine interims over the course of thirty-one years, frequently being the trailing spouse. He has served congregations ranging in size from 50 to 375. In 2011 he retired, then stepped out of retirement in 2015 for his most recent interim at St. Andrew United Church of Christ in Sarasota. The Rev. Paul Werner arrived at St. Andrew's March 13th.

Greg and Margaret married in 2009, each having survived a spouse. Greg was married to the late Dr. Jane McAvoy, Ph. D. for nineteen years; Margaret was married to the late Dr. Ralph L. Seifert, Ph.D. for twenty-seven years. Nineteen and twenty-seven add up to forty-six years, so on their fourth anniversary, they gave each other 50th Anniversary cards, figuring that was the closest they would ever get. Margaret also is a Kentucky native, a graduate of Transylvania University and a cradle Disciple.

A published author, Greg's essays have appeared in four anthologies published by Forward Movement, the Episcopal press in America. In addition, he was chosen to deliver the 2016 Alumni Weekend sermon at Morrison Chapel, Transylvania University, for the Fiftieth Anniversary of Margaret's graduation.

Margaret and Greg brought a home in Sarasota in 2011 in the innocent assumption that they would be snowbirds. Due to her mother's failing health, Margaret spends two weeks each month in Kentucky, where she helps oversee her mother's intensive in-home care.